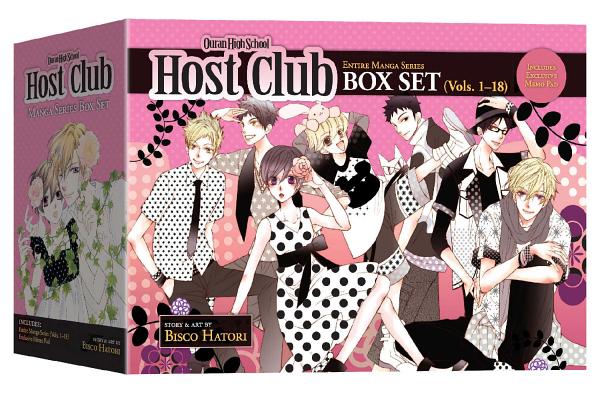 Ouran High School Host Club Complete Box Set: Volumes 1-18 with Premium (Ouran High School Host Club Box Set)
Publication Date:
November 6th, 2012
Currently Available Online
Description
The complete best-selling series, now in a value-priced box set.
In this screwball romantic comedy, Haruhi, a poor girl at a rich kids' school, is forced to repay an $80,000 debt by working for the school's swankiest, all-male club—as a boy! There she discovers just how wealthy the six members are and how different the rich are from everybody else…
The complete series of Ouran High School Host Club!
Includes manga volumes 1-18 and an exclusive notepad featuring character art.