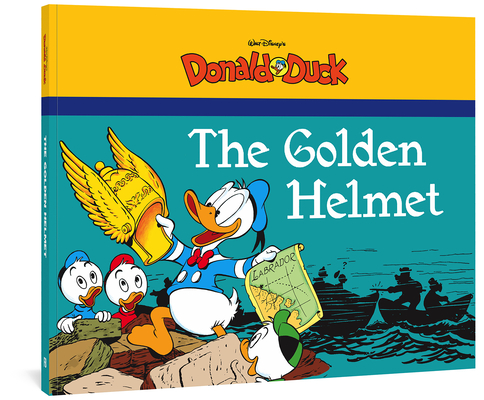 Walt Disney's Donald Duck: The Golden Helmet (The Complete Carl Barks Disney Library)
Publication Date:
October 3rd, 2015
Currently Available Online
In Carl Barks' Duckburg we see all the human frailties: Donald Duck's anger, Scrooge's ambition, the Beagle Boys' greed. Barks was a virtuoso artist and writer who combined breakneck action with detailed and subtle art. You will find a master at his peak in 'Lost in the Andes,' and your inner-child will thank you.
December 2011 Indie Next List
Description
In this kid-friendly repackaging of Carl Barks's seminal comics, the Duck family seeks Viking treasure.
Donald Duck discovers an ancient map and triggers a race to recover a fabulous Viking artifact that will give its owner full legal title to all of North America! "The Golden Helmet" takes Donald and his nephews on one of their greatest quests ever—a rip-roaring adventure full of twists, turns, and calamitous reversals of fortune as they bound across treacherous seas, struggle across treacherous terrain—and get waylaid by treacherous opponents. Plus: Three more bonus tales guest-starring Daisy Duck, Gyro Gearloose, Gladstone Gander, and of course, Huey, Dewey, and Louie! All stories written and drawn by Carl Barks.